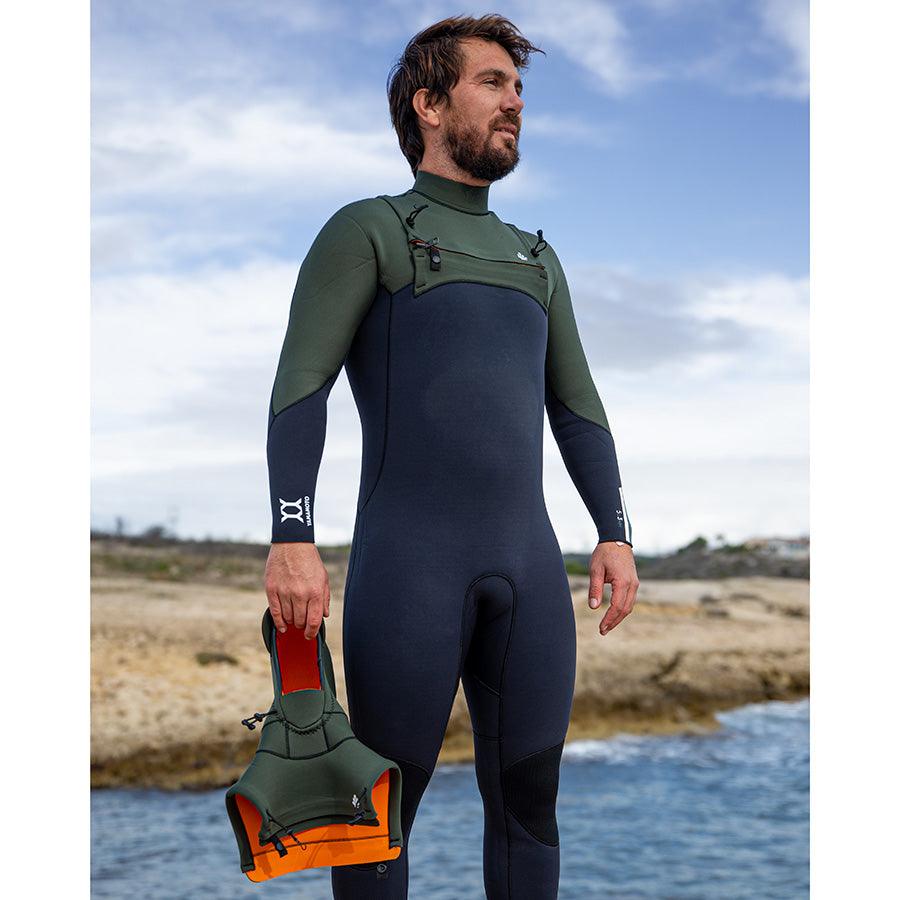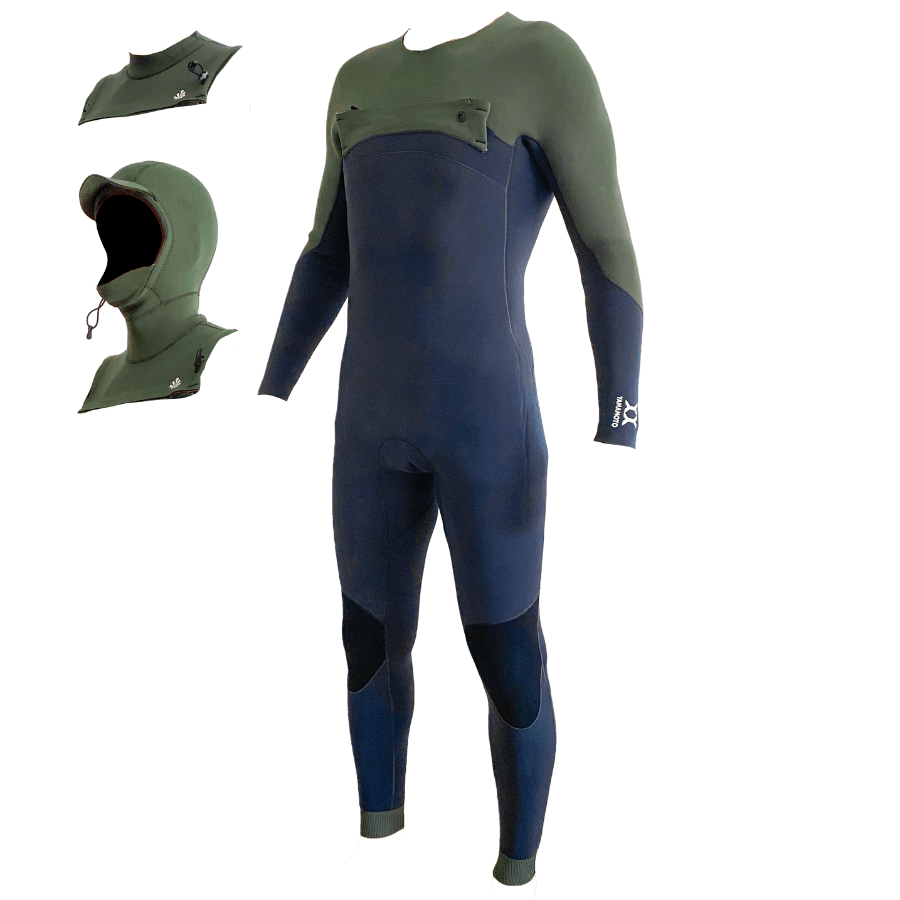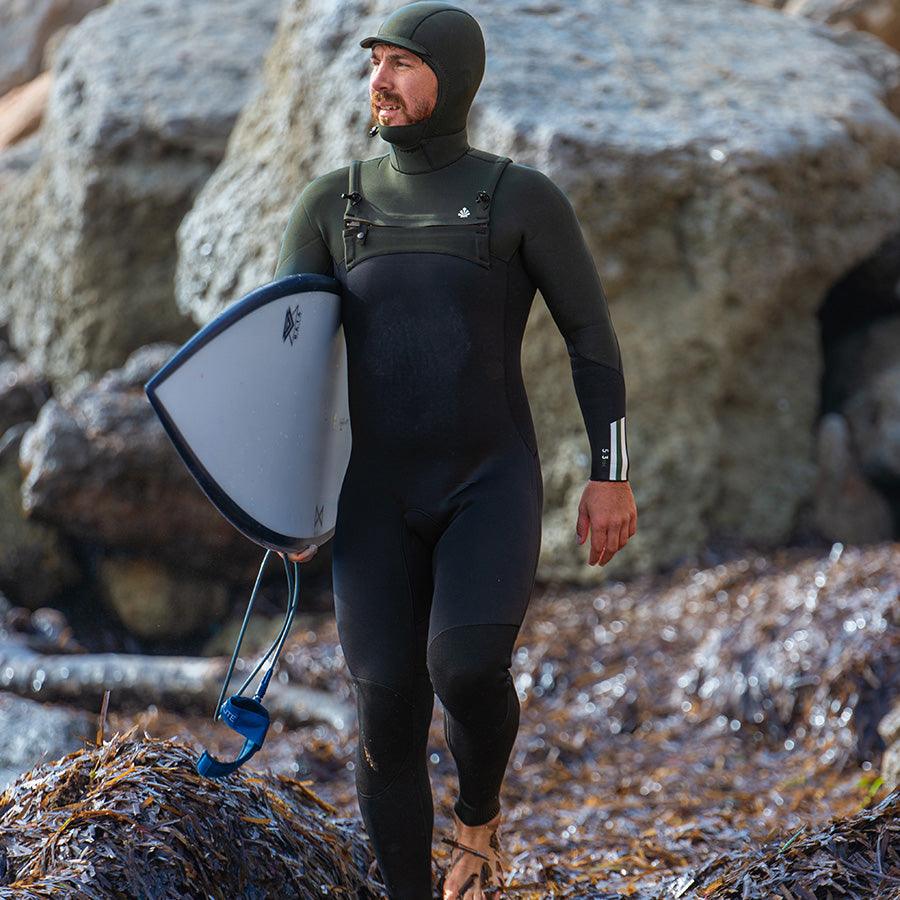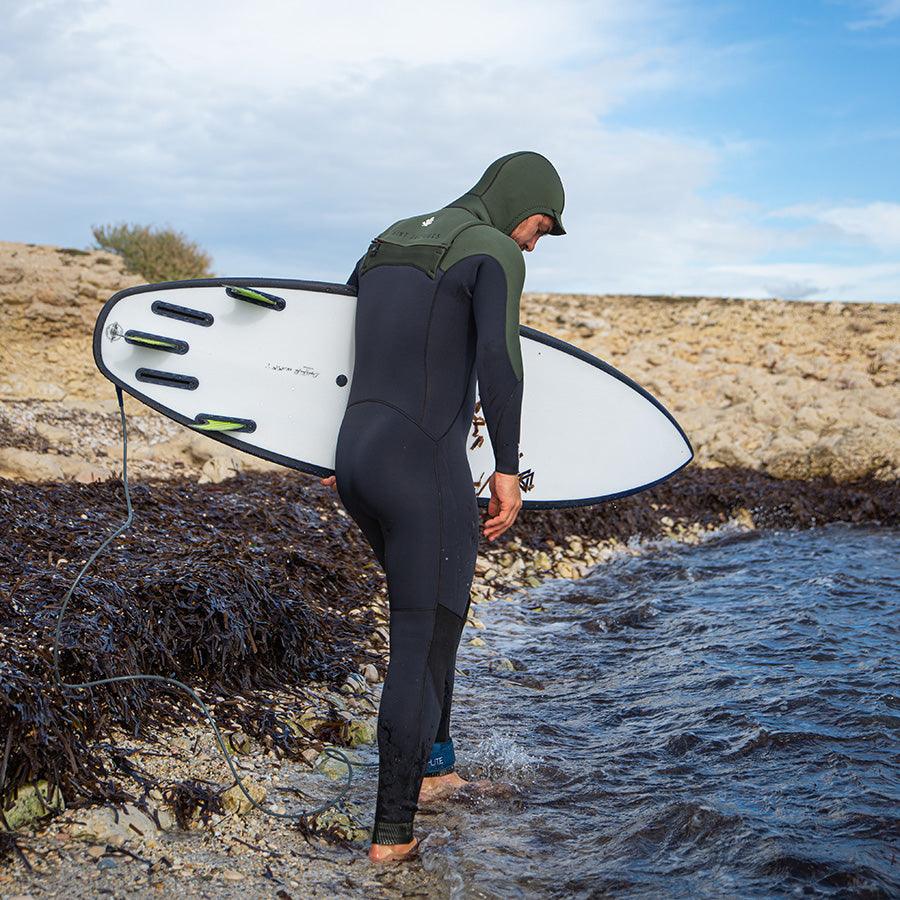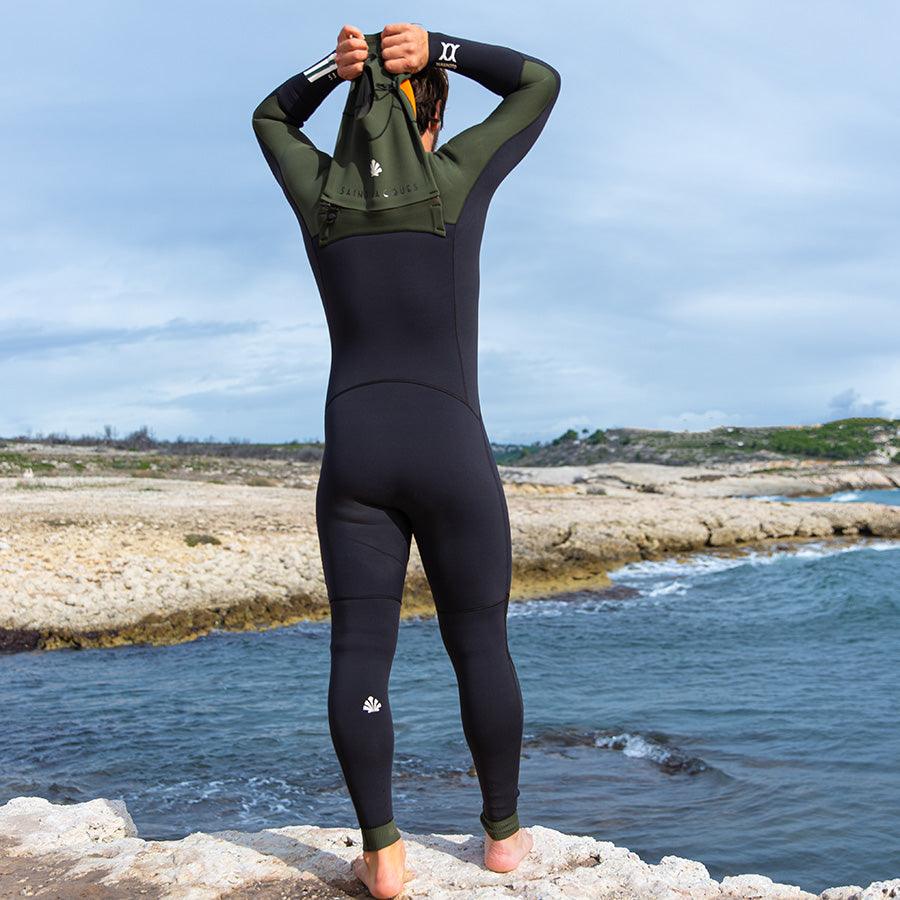 FULLSUIT HOODED CONVERTIBLE YAMAMOTO 5/3
CLOVIS-C-Y-53-S
The Yamamoto neoprene clovis convertible bonnet is the most versatile wetsuit in our range.
New for 2023, this 3-piece convertible Clovis allows you to use the hood when you need it, or a normal collar: a 2-in-1 suit!

This new pattern offers a natural fit, a second skin that is easy to put on and ultra comfortable! Take advantage of the double front zip closure with or without a hood!

The choice of materials for a better wetsuit!
Our innovative concept of "wet to wear" is aesthetic but our quest is to offer very technical suits.
The goal is to be efficient in cold conditions and to have a long-lasting fullsuit. To do this, we use the best neoprene manufacturer in the world.

Yamamoto's proprietary closed cell manufacturing process results in a neoprene that is highly durable while remaining stretchy. This neoprene absorbs very little water so it remains light. Your wetsuit acts like a second skin, you keep an excellent range of motion.

Being cold is the best way to ruin sessions! The hydrophobic properties of Yamamoto neoprene keep you warm.
Also renowned for causing fewer allergies than other classic neoprenes, it is more respectful of the skin.

All the details of a premium finish are there: taped seams for waterproofing and durability, internal lining for warmth and quick drying.

The exclusive finish at the ankles, tubular compression and water evacuation at the ankles, allows water to be evacuated effectively without adding Velcro. Ideal for kite, windsurf or wing.

Developed in France with attention to detail, versatility and made to last.
It is the high performance suit that will serve you most of the year, winter and mid-season, thanks to its modular collar system.

5/3 mm for water temperatures of 8 to 15°

Elasticity 9/10
Comfort 9/10
Durability 10/10
SUPER-STRETCH LIMESTONE YAMAMOTO NEOPRENE #39
Premium high stretch neoprene chosen for its optimal polyvalent performances: elasticity/lightweight/warm/robustness. To choose Yamamoto, is to treat yourself with a high end neoprene matching your water activity.

•Suit delivered complete with normal collar + hood
• High Quality superstretch limestone YAMAMOTO neoprene #39
• YKK front zip
• Glued and blind stitched seams (GBS)
•Thermal & Quick dry lining from knee to chest
• Glideskin thin waterproof neckline construction
• Knee pad, key pocket
• Wrist flush lock, ankle water drain holes

In colissimo :
2-4 days in France
3-8 days for international

In relay point :
4-8 days in France and international
• Satisfied or refunded
• 30 days for returns
• 1 year from original purchase date on all seams
•1 year from original purchase date on neoprene