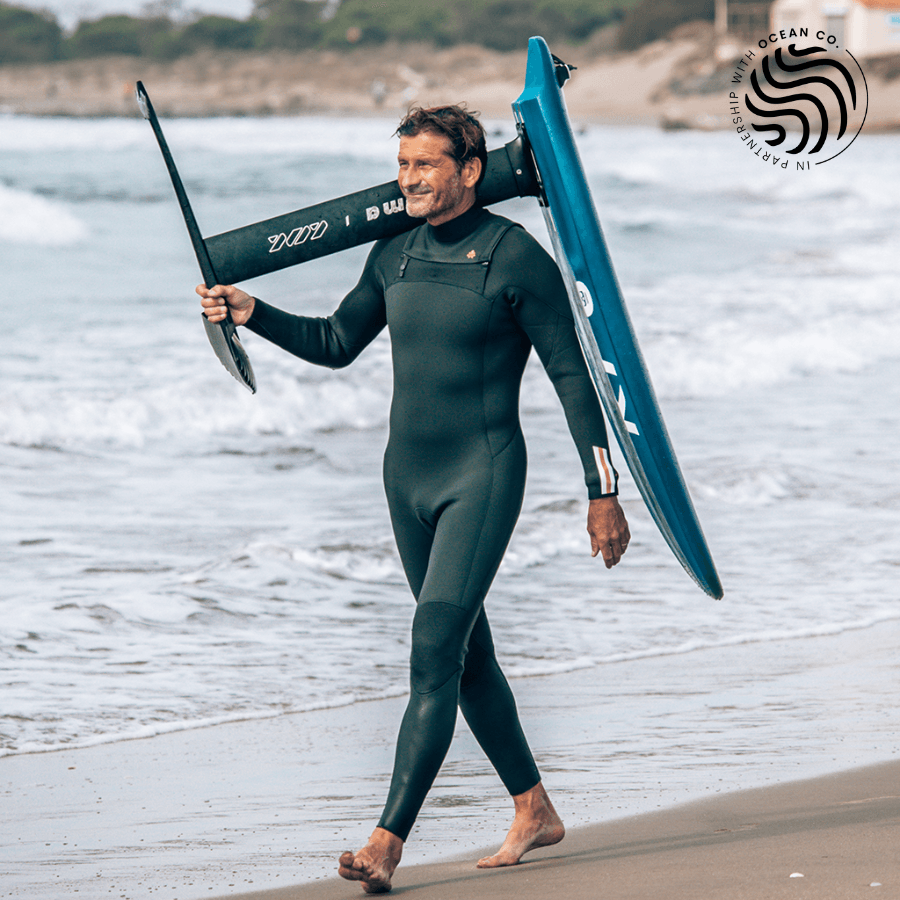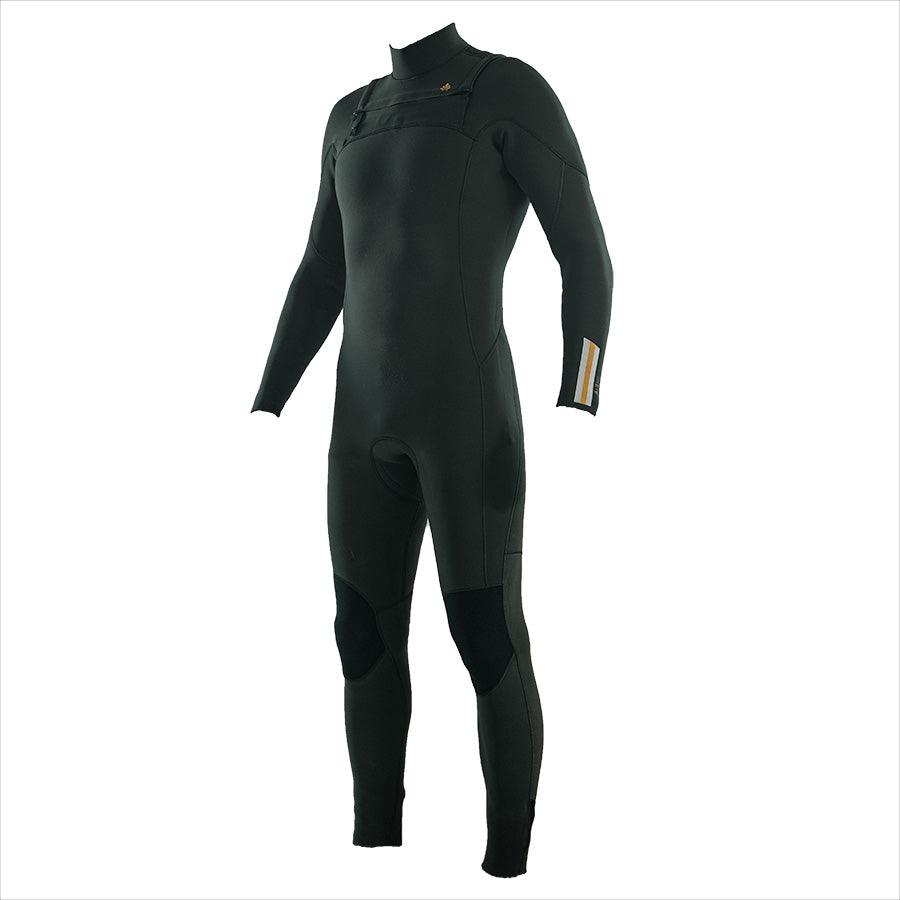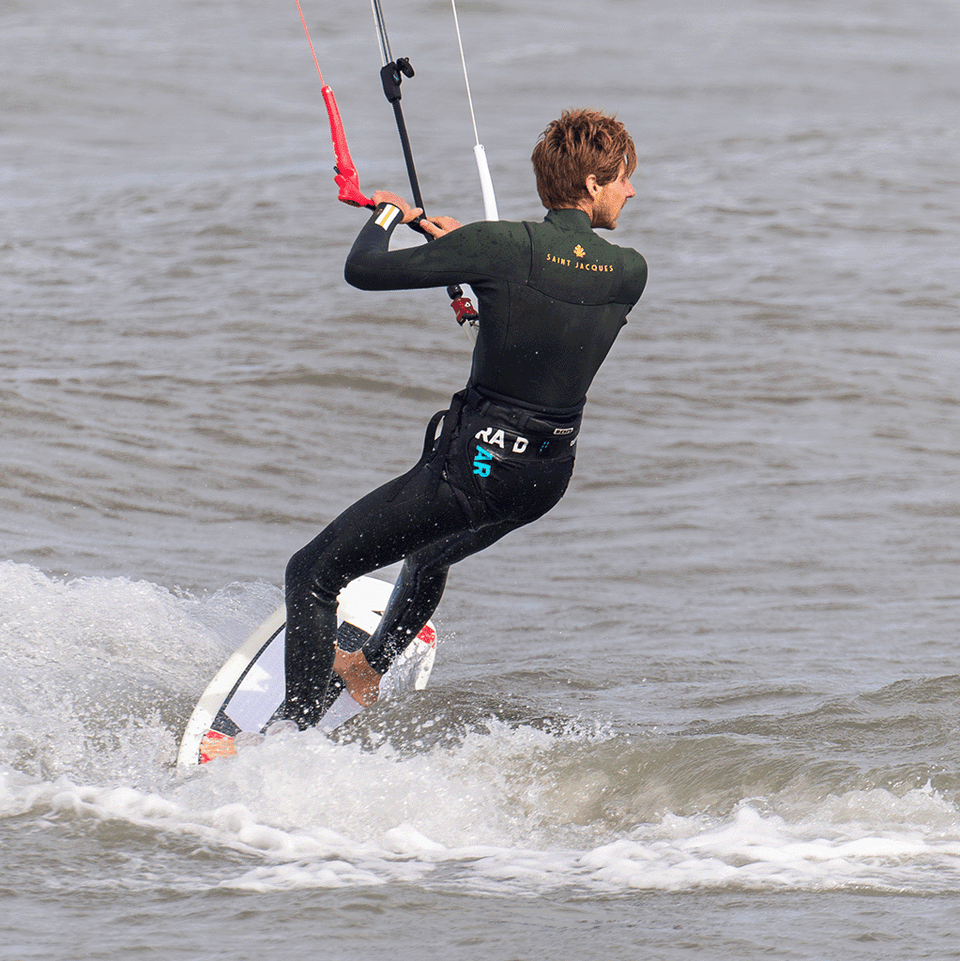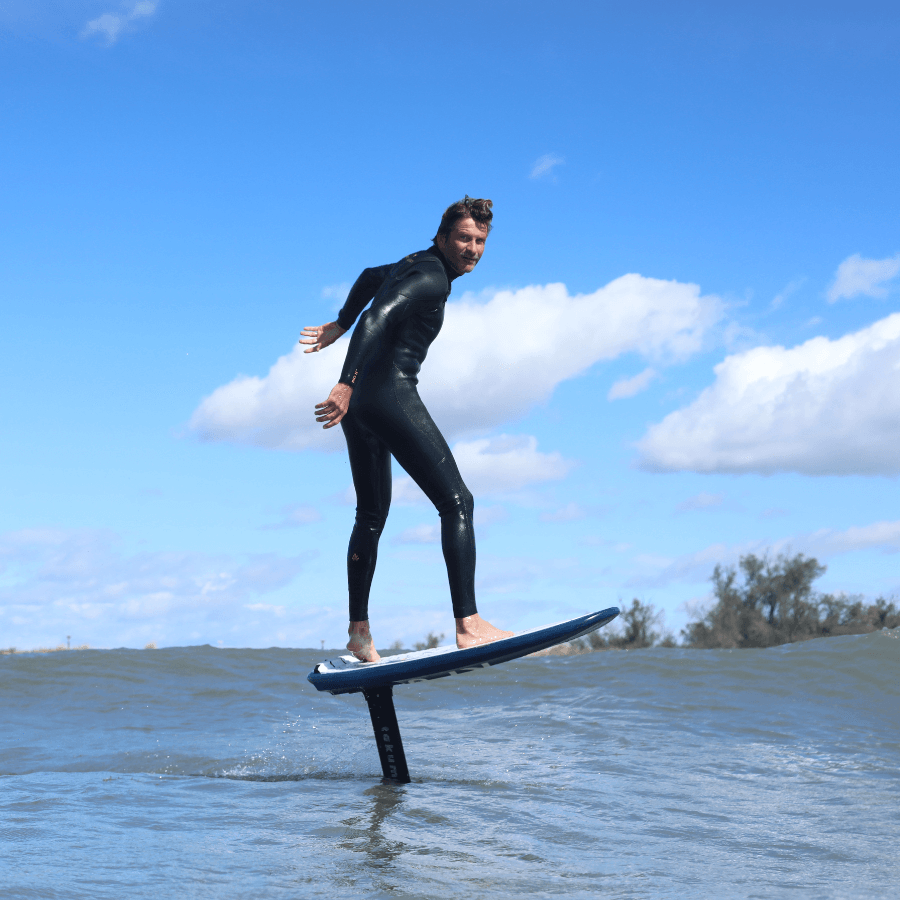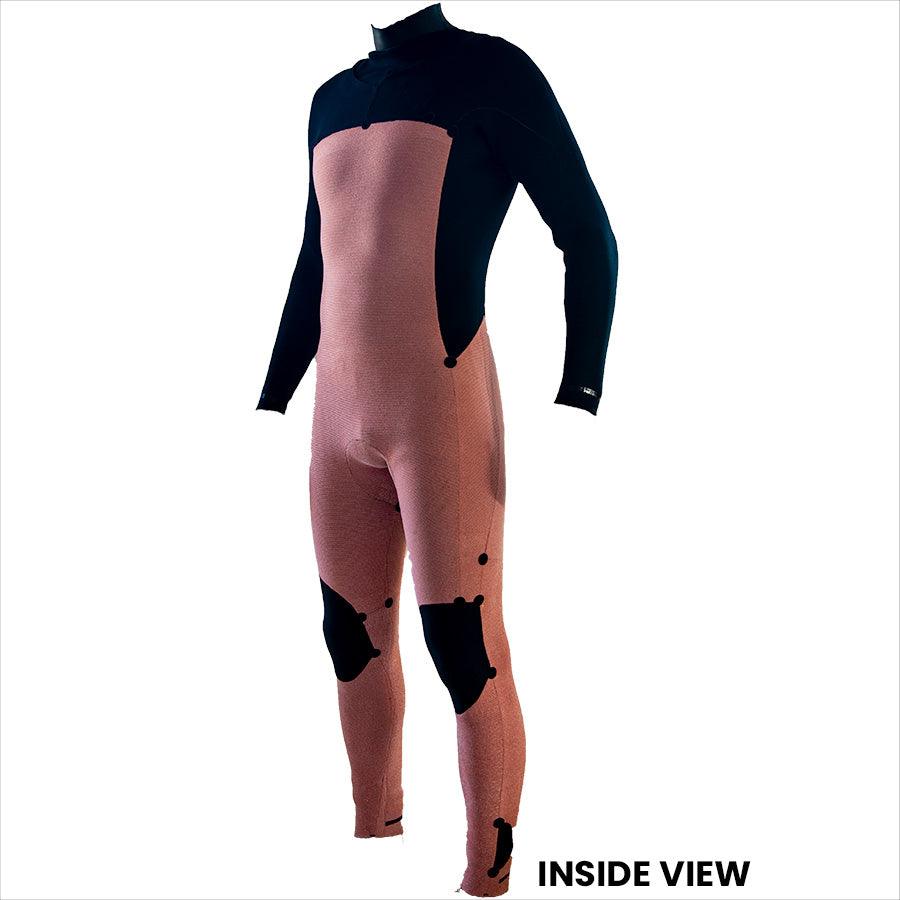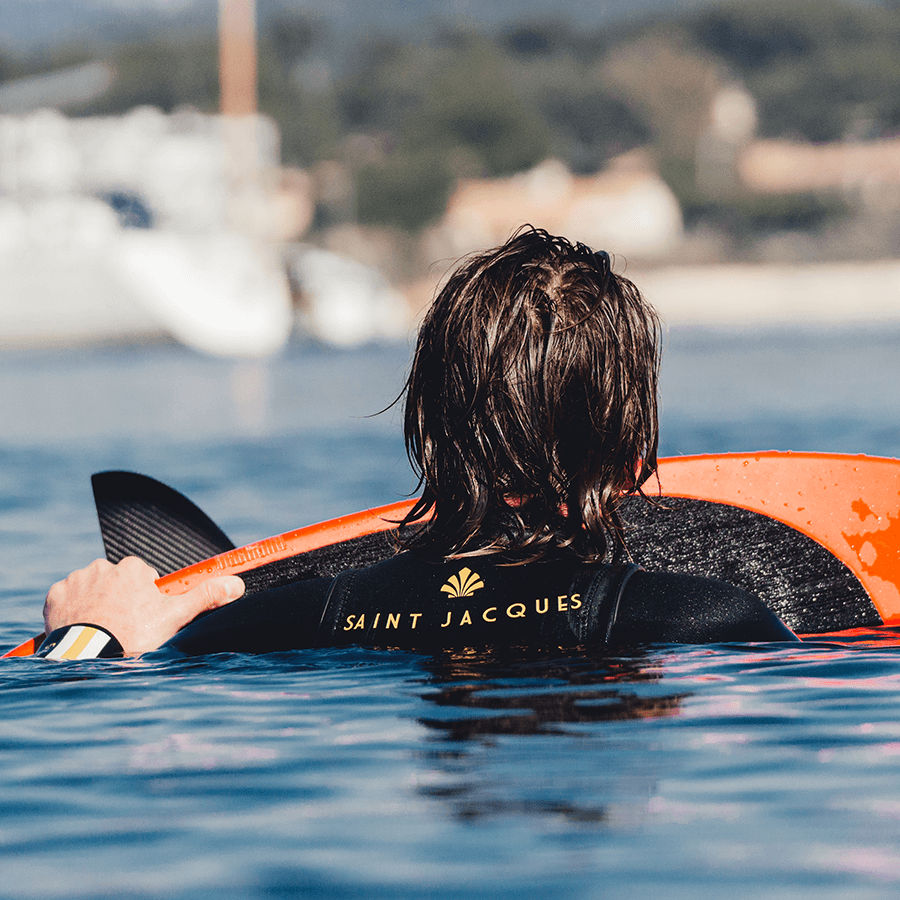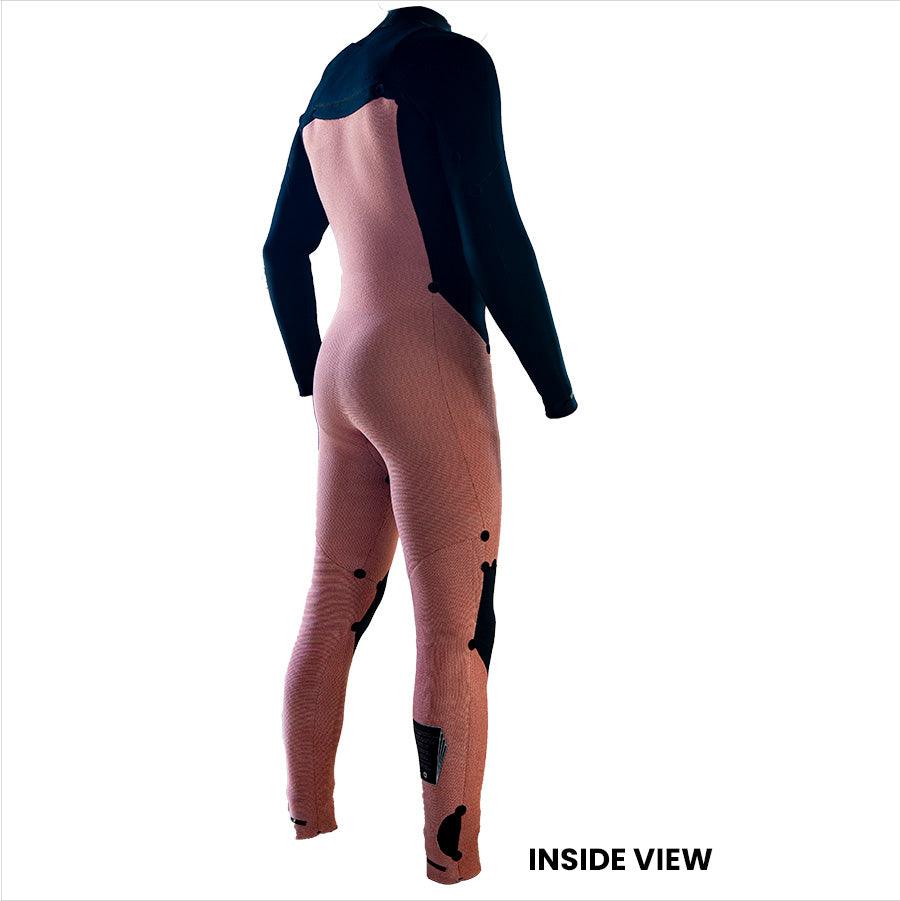 FULLSUIT BIO CLOVIS
CLOVIS-BIO-B43-S
The clovis BIO II front zip is our most eco-responsible wetsuit, 100% neoprene-free.

Our innovative concept of "wet à porter" has a unique style but our quest is also to offer very technical wetsuits. Our main goal is to offer technical and eco friendly wetsuits.
The goal is to remain performant using a bio sourced rubber sponge 100% neoprene free.
The Bio-based Rubber Sponge BIO-II ™ is a closed-cell sponge made from the renewable raw materials, such as sugar cane, seashell, rubber tree and non-edible plant oil. Materials minimize the usage of the petrochemical raw material and the mining of the mineral.
No technical concession: The Clovis Bio II for men is very comfortable, warm, and durable.
Our pattern offers a natural and comfortable fit for any body type. The front zip opens fully and is warrant of an excellent flex and watertightness. This zip makes it easier to slip on than a chest zip.
Finished by hand and with attention to details: Glued and blind stitched seams (GBS), inside lining, water draining holes on the ankles,etc.

A wetsuit designed and developed in France in order to meet any watersport, wether it is for wind, waves or paddling.
Versatile, light and made to last: discover Saint Jacques 2023 innovation.
Color: khaki green or black

5/4 mm for water temperatures from 7 à 15°C
4/3 mm for water temperatures from 13 à 20°C
Élasticity 9/10
Comfort 9/10
Durability 10/10
BIO-II ™ "NEOPRENE"
An eco-friendly rubber sponge for excellent performance and comfort.

• BIO-II ™ "Neoprene"
•Glued and blind stitched seams (GBS)
•YKK front zip
•Thermal & Quick dry lining from chest to ankles
•Glideskin thin waterproof neckline construction
•Knee pad, key pocket
•Wrist flush lock, ankle water drain holes
• Organic product approved by the USDA
In colissimo :
2-4 days in France
3-8 days for international

In relay point :
4-8 days in France and international
• Satisfied or refunded
• 30 days for returns
• 1 year from original purchase date on all seams
• 1 year from original purchase date on neoprene