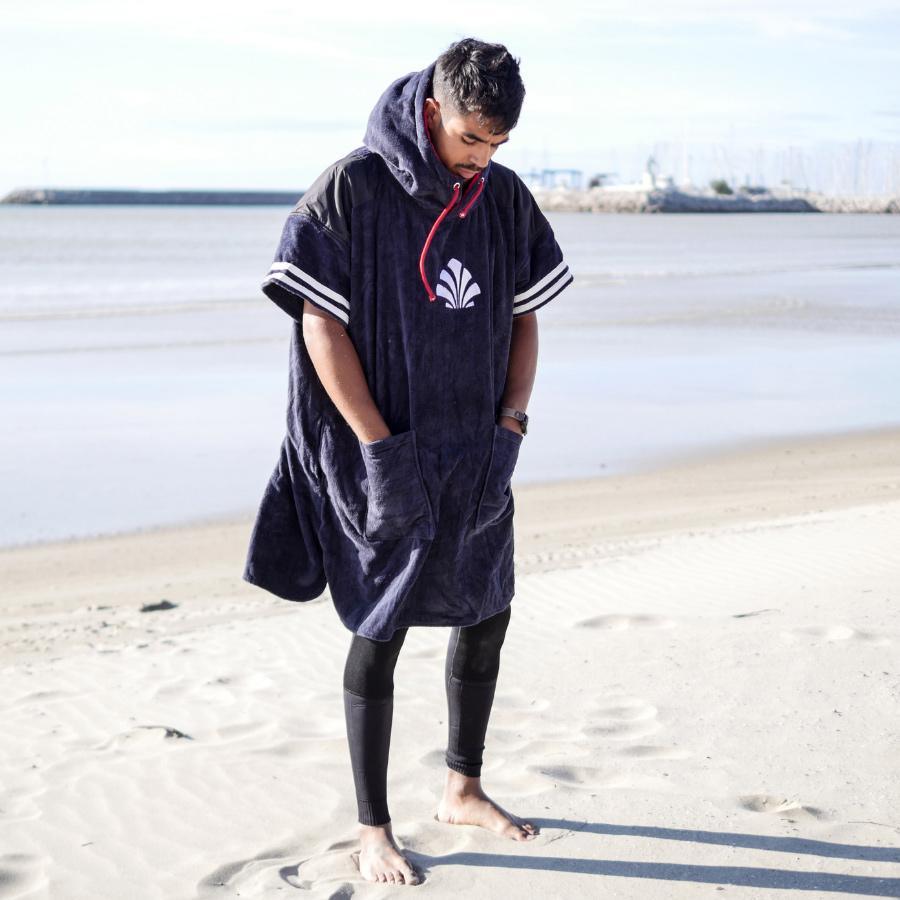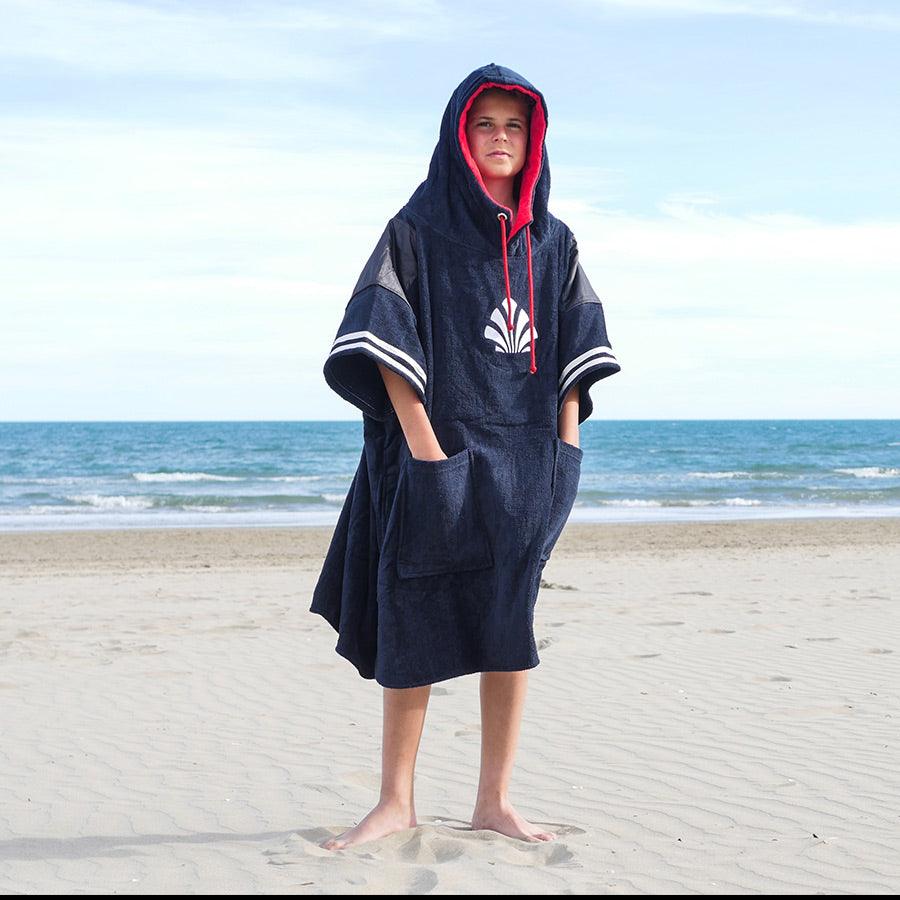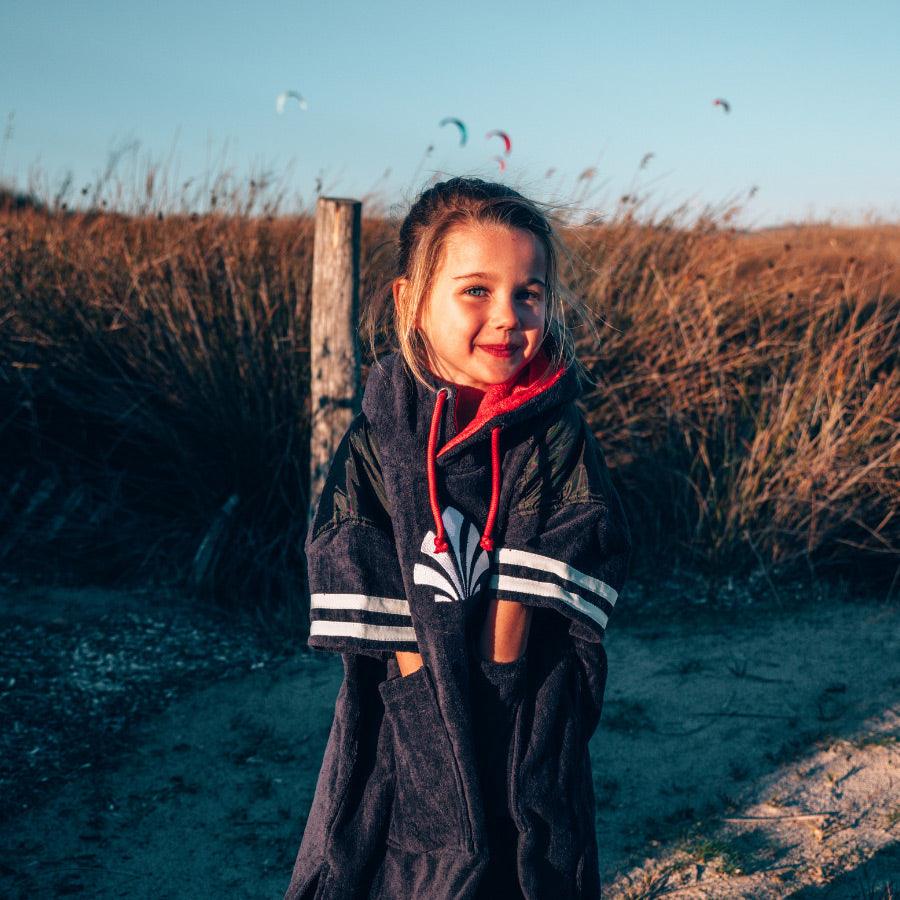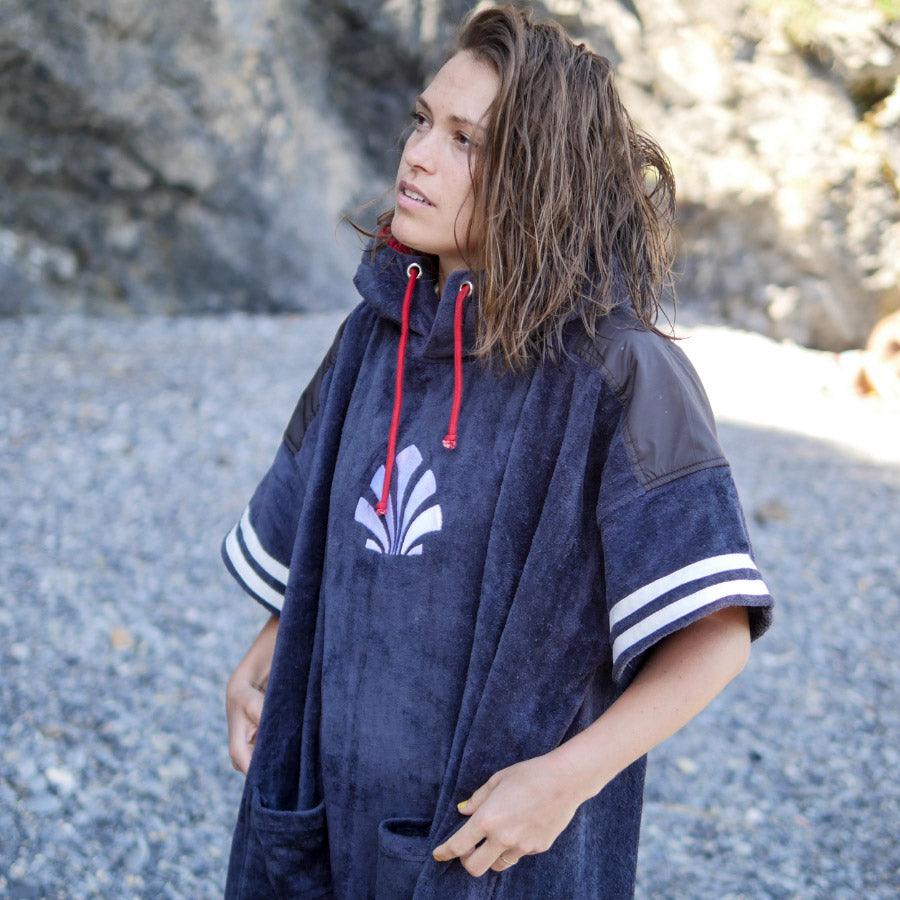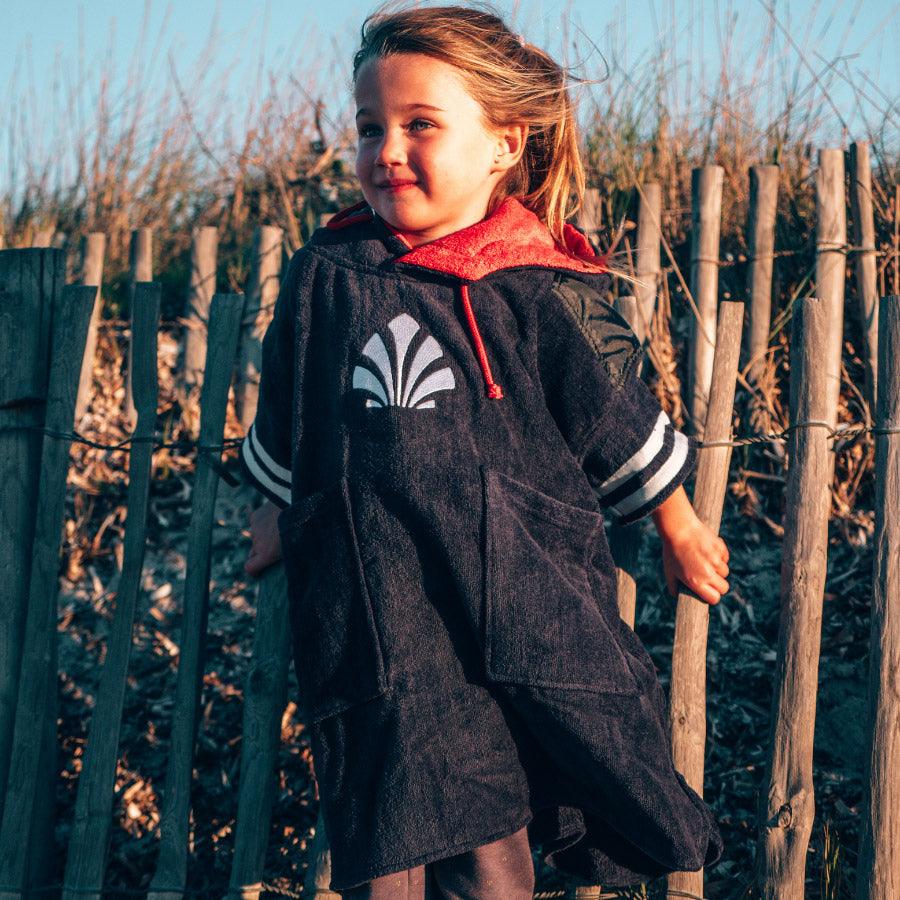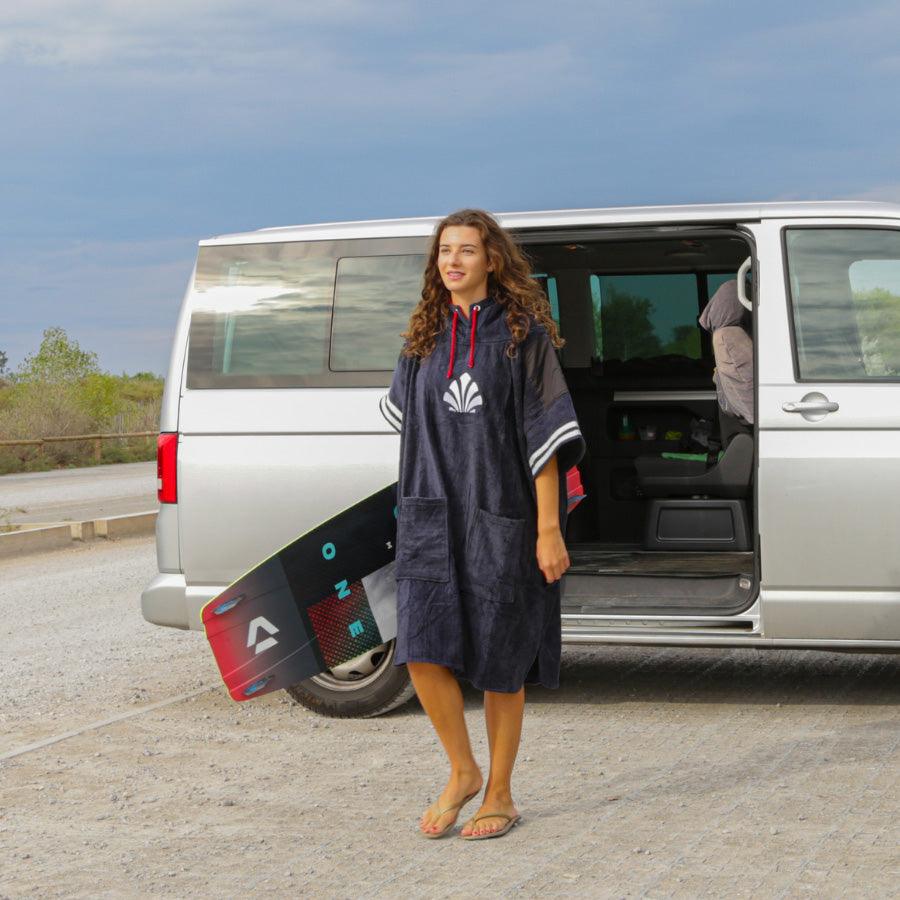 PONCHO VIANNEY
PONCHO-VIA-J
Taking off the wetsuit without showing too much flesh or just hanging naked and feeling comfortable under a poncho remainsa challenge for many surfer. This surf poncho will not let you down!
A large hooded poncho made of thick sponge fabric that pulls like a sweater and under which you can change or just wander nice and warm on the spot.
Why is this product one of our best seller ?
Its high quality sponge is unique: a velvety 380g cotton with an elegant look.
Perfect combo of comfort and smoothness.
Tip: Our poncho rolls on itself and is held in this position by an elastic band, use it as a small beach cushion or as abeach towel.
Ideal for any watersports such as surfing,kitesurfing, windsurfing, stand up paddling, wakeboarding or sailing.
• 100% cotton velvet (380 g/m 2) OEKO-TEX® certified
• Comfort and water absorption
• Hood adjustment strap
• Kangaroo pocket
• Embroidered logo
• Roll to store


From 170cm to 200cm: 110 * 70 cm - suitable for a person from 1m70 to 2m.

From 130cm to 170cm: 80 * 75 cm - suitable for a person between 1m30 and 1m70.

Less than 130cm: 60 * 55 cm - suitable for a person under 1m30 tall.
This product is packed in a reusable bag.
In colissimo :
2-4 days in France
3-8 days for international

In relay point :
4-8 days in France and international
• Satisfied or refunded
• 30 days for returns